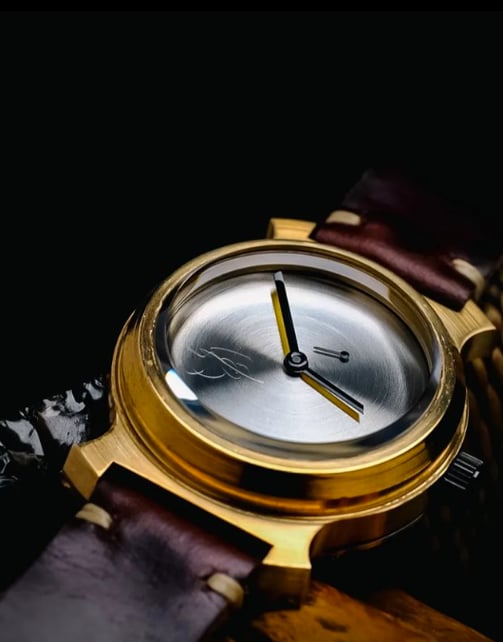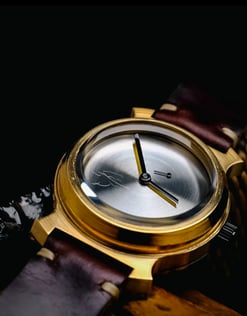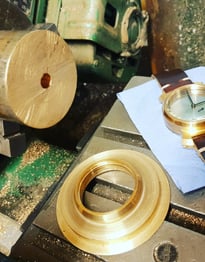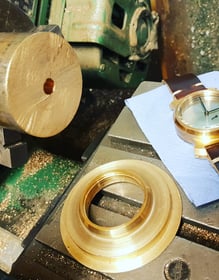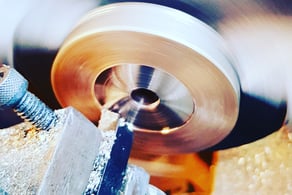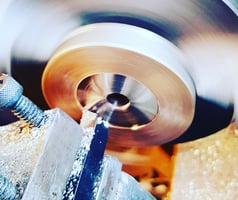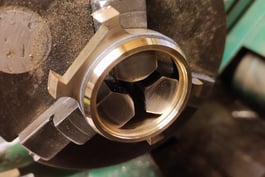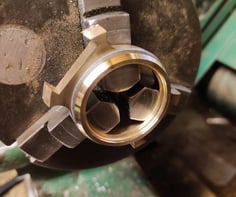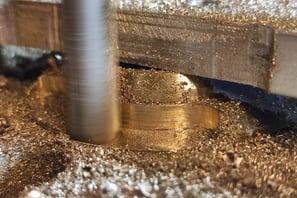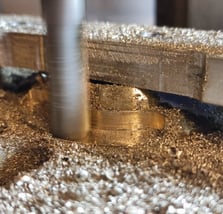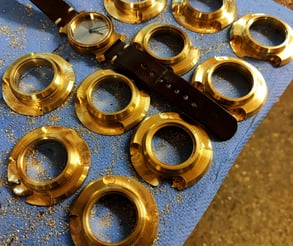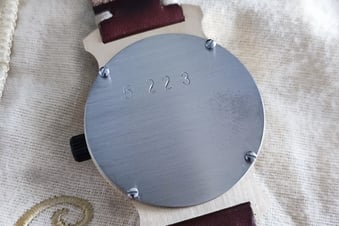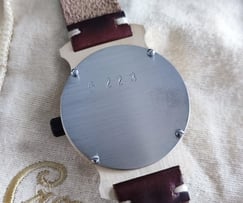 In the constellation of Scorpius, periodically visible from both the northern and southern hemispheres, you will find Antares.
Antares is a red supergiant star that exhibits a rare character trait in our night sky...it is one of the few objects in the night sky that emits visible, natural colour to the naked eye. To be precise, Antares shows a reddish hue to our eyes.
I chose the name Antares as brass has a stunning natural colour and polishes & shines beautifully. While it is not as durable as steel (steel is primarily favoured for watchmaking), it adds a particularly interesting element to any design...it oxidizes and will age over time. This creates a patina all its' own which makes an interesting piece even more interesting as it gets older.
An image on this page shows 2 watches side by side, the watch on the left is a brand new piece, while the watch on the right is an older example and has seen steady wear.
My design conveys exposed, natural metal and clean, interesting lines while featuring a very unusual lug design. With few exceptions, there is little decoration...simply the metal and what needs to be present.
Technical information:
Case material: Brass

Case back material: Stainless Steel

Miyota 8245 Automatic movement with small seconds complication

40mm diameter (excluding crown)

52mm lug to lug

13mm tall

Leather strap
Price: £860 GBP + shipping.
Please note:
I do not consider my watch water resistant, however a light pressure test is applied to make sure dust and moisture stays out.
*Due to the handmade nature, all measurements are + or - 2.5%
The mechanism for my watch comes from Japan, while the case is entirely made by myself by hand (no computers here) in Wimbledon, southwest London. The leather strap is also sourced from within the UK.
My watches are handmade pieces designed to look beautiful and as such, may differ slightly from piece to piece. My goal is to present a beautiful watch for your wrist, not make each piece exactly the same as the one that came before. If you have questions or would like to secure one, please use the contact form to get in touch.
Please check out my Instagram feed for workshop news and relevant updates on current build progress.