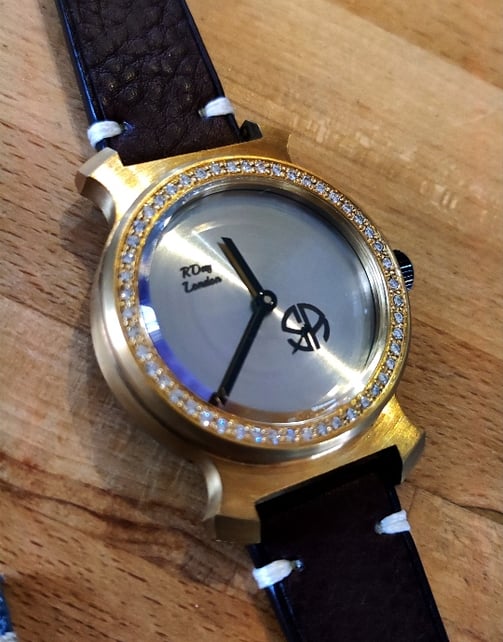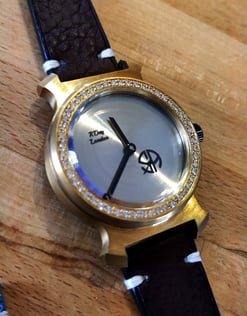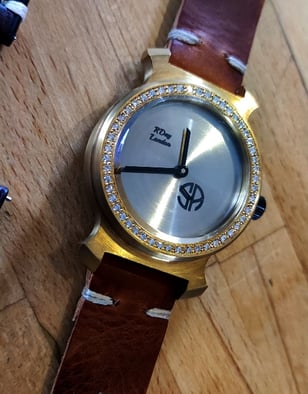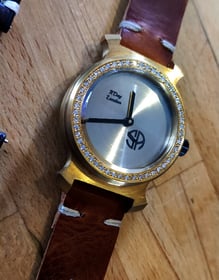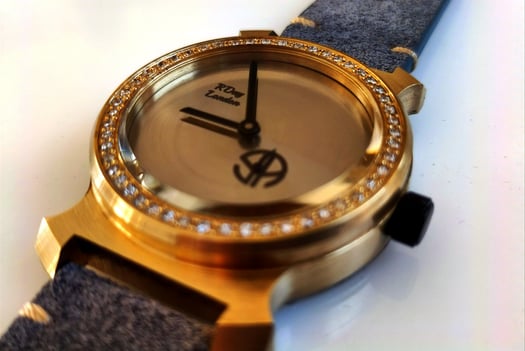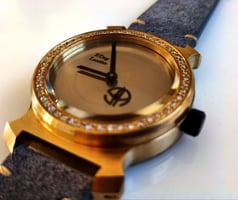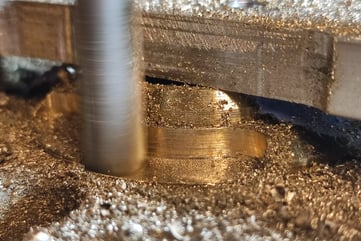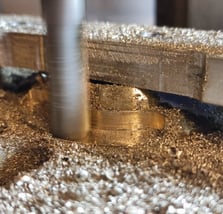 As all case fabrication is done by hand and on site, some customization is possible and can be considered.
In the case of the watch shown here, the client wanted diamonds as part of the design. I modified the case to accept the jewels and 51 diamonds were pressed into the brass. In a further modification, his initials were engraved into the dial around the small seconds complication.
As with my standard design, brass was used for the case metal and this will oxidise and age over time, leaving a very intriguing looking watch...the brass will lose some of its' shine and go a warmer, darker colour, but the stones and steel dial will stay gleaming and bright.
If a design of this type is of interest to you or if you have any other specific ideas, please don't hesitate to contact me to discuss possibilities.